All our sandwiches are served on normal sliced, small roll and bloomer bread.
ALSO AVAILABLE SERVED ON A BAGUETTE, BAP OR FOCACCIA (WITH ADDITIONAL FILLING) ADD 50P.
ADD 75p PER ITEM:
Bacon, cheese, ham, smoked salmon or sausage, tomatoes, mushrooms, sweetcorn, onion, peppers, spring onions. Egg white omelette also available.
A Colombian healthy staple, tomatoes and spring onions sautéed and then mixed into scrambled eggs. also healthy protein pericos option using egg whites instead of whole eggs.
Add crunchy cheese & cassava arepa £6.50
Jam, Marmite, Marmalade, Honey. Available on white or brown sliced or bloomer bread
MIX AND MATCH YOUR OWN BREAKFAST FAVOURITES:
Choose from bacon,sausage, grilled tomatoes, grilled mushrooms, baked beans,fried egg, poached egg, scrambled egg, and don't forget the toast.
Add 75p each additional item
Bacon, sausage, egg, beans, mushrooms, tomato, 2 slices toast, tea or coffee.
English breakfast, earl grey, green or peppermint
OUR FAMOUS GRILLED MARINATED CHICKEN
SERVED WITH ANY 2 OF THE FOLLOWING
* Rice
* Grilled New Potatoes
* Grilled Vegetables
* Mixed Salad
* Hot pepper Sauce
OR
* Homemade "Green Sauce" made from coriander, spices and cold pressed rapeseed oil.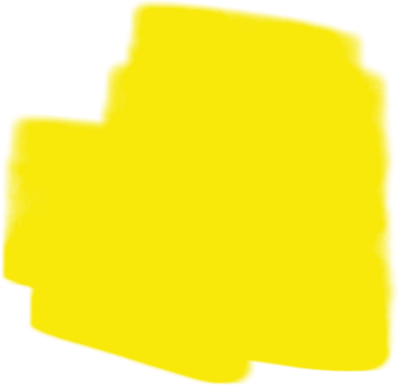 "average weights, portions may vary slightly"
Delicious marinated grilled vegan chicken (Seitan)
Served with Rice, Grilled new potatoes, Grilled vegetables, Mixed salad and choise of sauces.
Hot chicken escalope, melted cheese, and salad in toasted ciabatta
ASSENHEIMS MARINATED SUPREME
Hot marinated chicken on toasted ciabatta with Green Sauce, Hot pepper sauce and salad
Add 75p Each additional topping
Sliced hot piri-piri chicken with melted cheese and salad in a bap.
One of the most popular sandwiches across of North and South America, slow cooked bbq pulled pork topped with sliced ham, swiss cheese and pickles, finished with mustard mayo. all served hot and toasted on our cheese focaccia bread.
The epitome of Argentinian street food, a soft torpedo roll filled with 2 whole baked chorizo sausages, melted cheese and topped with our south american salad (carrot, white carbbage, coriander. olive oil, lemon juice and white vinegar) add our famous green sauce for an extra hit.
Invented in a Uruguayan restaurant to create the tastiest sandwich possible, marinated steak cooked on the grill sliced thinly and topped with mozzarella, fresh tomatoes, bacon and mayonnaise. served in our delicious oval herb focaccia.
*GLUTEN FREE* A very popular street sandwich which uses plantain in place of bread. Served with pulled beef or marinated chicken breast and colombia salad. plantain slices and topped with green sauce.
*GLUTEN FREE* Marinated grilled aubergine slices with Colombian salad and green sauce sandwiched between plantain
Marinated seitan on toasted ciabatta with Colombian salad, green sauce and hot sauce.
The following is a list of all allergens served at Assenheims 56
Celery:
Green Sauces, Choripan, Chivito.
Gluten:
All breads for sandwiches, croissants and pastries.
Full Monty:
breadcrumbs on the coating.
Chorizo:
contains wheat sausages , vegan chicken box, vegan supreme.
Eggs:
On the corn bread and the mayonaise.
Fish:
Any seafood sandwich mix (smoked salmon).
Milk:
Any sandwich with cheese or butter. In all the bread mixes, Any cream cheese product in a sandwich. Cassava arepa
Mustard:
Green sauce, Piri piri chicken.
Nuts:
May be traces in breads and pastries.
Soya:
vegan chicken box and vegan supreme.

Assenheims we
offer discounts
and delivery services